BEST PET STORE IN OKLAHOMA CITY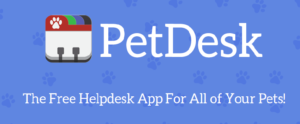 We are now using an app called Pet Desk! All for FREE, you can now request appointments, request medication refills and create a cool Pet Profile for your furry animals all from your phone.
If you don't have a smart phone, click below to request an appointment through Pet Desk.
If you do have a smart phone and want to start using Pet Desk today, click below: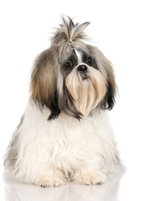 MIDWEST CITY VETERINARIAN, DOG GROOMING, & SUPPLIES
When looking for pet stores in the Oklahoma metro, choose the convenience and decades of experience from Pet-Vet Supply–located conveniently in Midwest City. We offer three distinct stores all under one roof: pet supplies, dog and cat grooming salon, and two full-time veterinarians. Oklahoma City pet lovers make the short drive to Pet-Vet Supply for the best service and largest selection.
At Pet-Vet Supply, we are truly committed to your pets. Aside from our one-stop pet shop, we are here to answer any questions you may have and we're more than happy to offer advice on raising your pet. Stop in or call us today at (405) 733-4648 and discover what your pets have been missing.
CHECKUP AT OUR VET
If you are looking for an excellent Oklahoma City veterinarian to keep your beloved pets happy and healthy, you can count on the expert veterinary care from Dr. Kim and Dr. Fruitt. With decades of experience and a true passion for animals, Pet–Vet Animal Clinic will be your ally in keeping your four-legged friends healthy for years to come.
PAMPER AT OUR PET SALON
We offer both cat and dog grooming in Pet-Vet Grooming Salon! Cat owners often have to look high and low for a cat groomer but look no further for a trained professional to make your feline friend look their very best. Treat your pets to unique luxury spa treatments. Just like you feel happy and relaxed after a trip to the salon, your furry friends will, too.  They will also be thanking you for choosing the best cat and dog grooming in Oklahoma City.
STOCK UP AT OUR PET STORE
Whether you are looking for staple goods or something a little more out of the ordinary, Pet-Vet Supply offers all of the pet supplies you need. We carry a full-line of basic necessities including cat and dog food, treats, and toys to meet your day to day pet supply needs. For more special occasions, we offer a unique selection of fashionable pet products such as collars, leashes, bowls from our Coco's Corner pet boutique located inside Pet-Vet Supply.