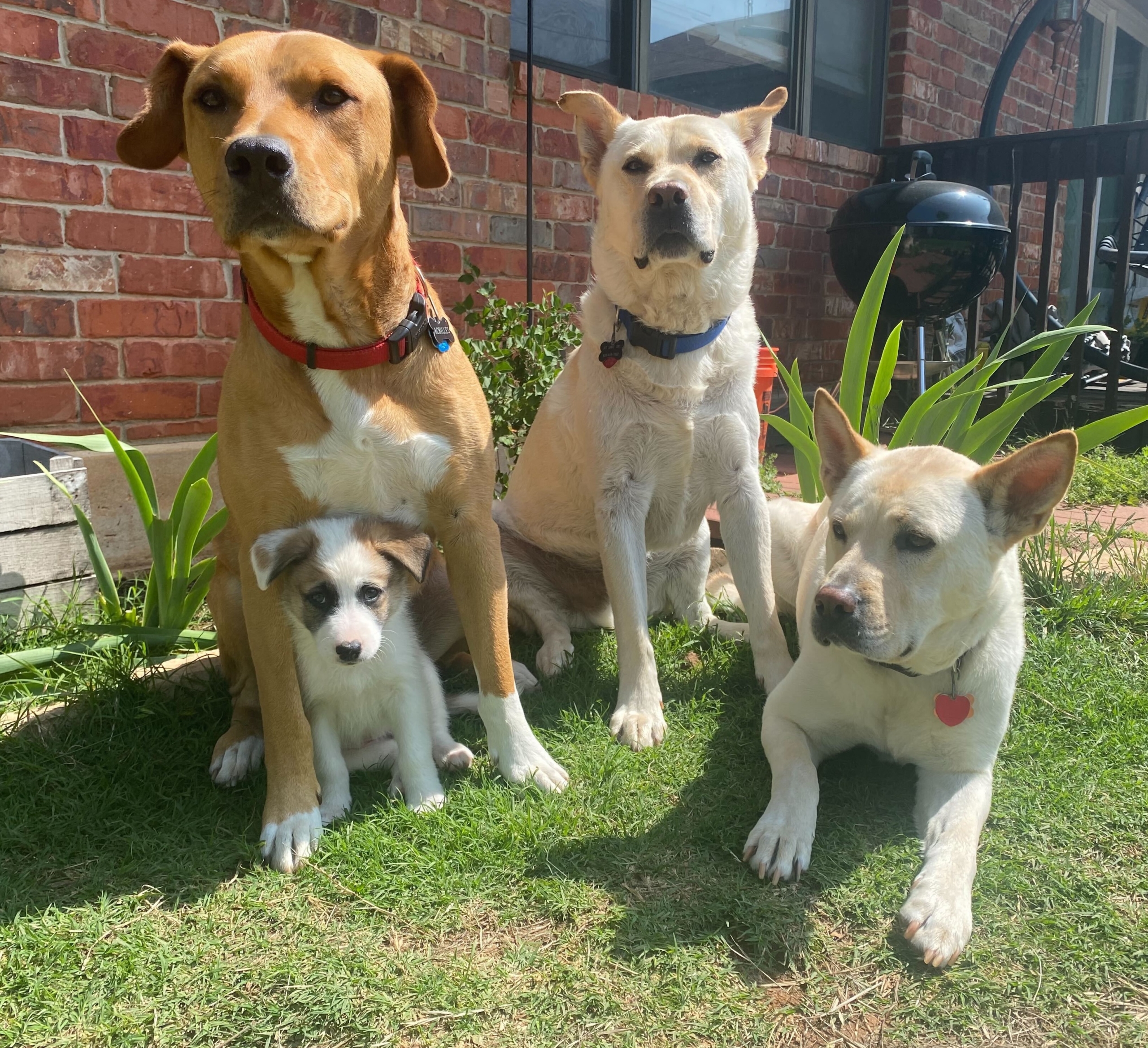 IN MIDWEST CITY'S PET-VET SUPPLY
For the best animal hospital, Oklahoma City metro area pet owners trust their pets to the care of the animal clinic conveniently located at Pet-Vet Supply in Midwest City. Choose the animal clinic with nearly 36 years experience at Pet-Vet Supply for all of your pet's medical care needs. We offer a convenient location, state of the art facilities, and other on-site services to provide you with the best animal clinic in the Oklahoma City metro area. Call us today at (405) 733-4649 to schedule your appointment.
If using our clinic, we do not take payment plans but do offer Care Credit or Scratchpay for options.
https://www.carecredit.com/providercenter/resourcescenter/promote/customlinks/
WHY CHOOSE PET-VET SUPPLY AS YOUR OKLAHOMA CITY ANIMAL HOSPITAL
You want to enjoy years of love from your pet. Choosing a knowledgeable and trusted animal clinic is the first and most important step. In addition to our animal clinic, we offer a full-service grooming salon and pet supply store–something unmatched by other local places. Here are some more reasons to choose the animal clinic at Pet-Vet Supply:
Licensed and certified Oklahoma Vets
Low-cost office visits
Low-cost spay & neuter
On-site laboratory
PetDesk FREE App makes it easy to keep it contact with us
FREE Shelter exams with adoptions from the Oklahoma City Animal Welfare
Attached to grooming salon and supply store so convenient one stop shopping
Whether you have a puppy, kitten, aging pet, or anything in between, proper veterinary care is essential to a long and healthy life. Our doctors are trained and certified to provide all services and procedures your pet needs—from their formative years until their golden age. We proudly offer:
Vaccinations
Bloodwork
Preventative Care
Spaying & Neutering
Laser Therapy Treatment
Long-Term Care
End of Life Care
CAT CLINIC
It is difficult to find an Oklahoma veterinary clinic that specializes and treats cats. Dr. Fruitt is trained in the science of treating specific feline diseases. We offer all necessary vaccinations and preventive treatments for cats to keep them healthy and free of conditions such as feline aids, feline leukemia, diabetes, and hyperthyroidism. Our cat services are some of the best in town and cat owners have been turning to Pet-Vet Supply for the special attention their cats receive here.
PET MEDICATIONS
When looking for an Oklahoma City animal hospital, many do not offer on-site dispensing of pet medications, leaving pet owners searching far and wide to find the medication their pet desperately needs. At the Pet-Vet Animal Clinic, we stock a large variety of the most commonly used pet medications–saving you time, money, and hassle. In addition to prescriptions, we proudly carry a full-line of flea, tick, & heartworm treatments. With our competitive pricing and one-stop shop convenience, pet owners have been choosing Pet-Vet Supply for almost 40 years when looking for an Oklahoma City animal hospital.
LASER THERAPY
Pet-Vet Animal Clinic offers laser therapy for your pets. Laser therapy accelerates tissue repair and cell growth, improves vascular activity and provides faster wound healing. Pain associated with many issues such as arthritis, wounds, swelling, and hip dysplasia can be treated with laser therapy. With the our laser therapy system, your pet can be back on their feet and recovering in less time.