AT MIDWEST CITY'S PET-VET SUPPLY
Dr. Fruitt, with over 25 years experience practicing veterinary medicine, is a proud addition to the Pet-Vet family. As one of the top Oklahoma City vets, Dr. Fruitt has won multiple awards during her years practicing in the state of Oklahoma.
Knowing of her passion for animals when she was a little girl, Dr. Fruitt followed her dream and graduated from the veterinary school at the University of California Davis in 1993. Dr. Denise Fruitt is our resident "cat whisperer" but loves dogs and will see almost all animals, which does include pocket pets.
In 2010, Dr. Fruitt joined the Pet-Vet Supply family and has since become an invaluable asset to our veterinary team. Dr. Fruitt has four dogs, two cats and chickens in addition to responsibilities as a mother to her daughter.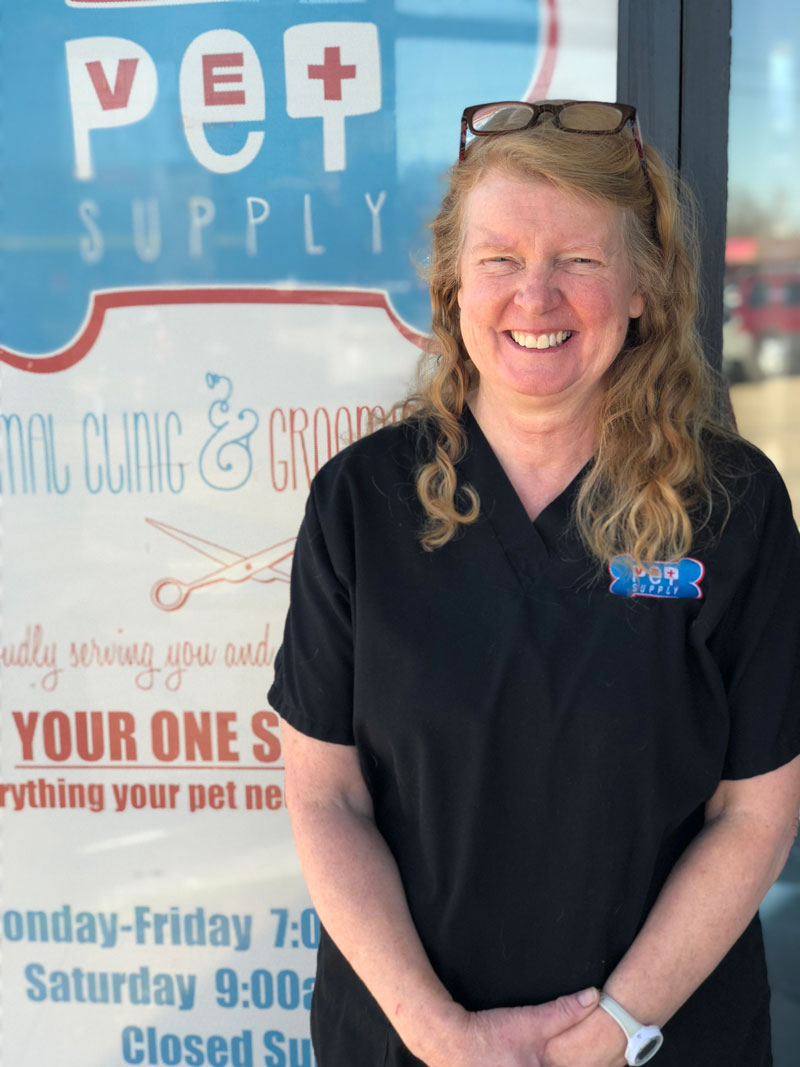 WHY CHOOSE OKLAHOMA CITY VET DR. DENISE FRUITT
Dr. Fruitt has become a leader in Oklahoma City veterinary medicine, and it is no wonder why pet owners drive from all across metro to see her. Here are some reasons to choose Dr. Fruitt and the Pet-Vet Supply  animal clinic:
Top-notch care by Oklahoma City vet Dr. Denise Fruitt
Full-service animal clinic
Complete line of flea, tick, and heartworm medications
Low-Cost office calls
Spay, neuter, and other surgeries offered
Long-term care
Dr. Fruitt is available to answer any of your questions. Stop by or call (405) 733-4649 to schedule your office visit today.