Coco,
Have you been watching the Olympics? What events are you looking forward to? Do you think Team USA will bring home the gold?
Max the Golden Retriever
Max,
Hello from Rio! I am loving the Olympics and being front and center for all the action! The sights! The sounds! The food! It's amazing down here, and you know I had to make an appearance to support my favorite Olympian, Gabbi Douglas! It's been a great first week in Rio, but I have to be honest… as excited as I was for the games, I was dreading the journey. Traveling can be difficult, especially when you are a diva like myself. Thank goodness for Voyager Comfort Carriers!
Voyager Comfort Carriers include all the necessities like poop bag holders, pockets for treats and toys, a washable fleece bed and seat-belt loops to connect in the car. These carriers are well ventilated and come in 2 sizes and 5 different colors! Ventilation and space are key factors in keeping my car and airport meltdowns to a minimum. And obviously, like all well travelled divas, style is essential.
Another thing that helped me on the #roadtoRio was some over the counter medications to help with anxiety, like NaturVet Calming Moments, or Adaptil Collarsor our newest addition Natural Remedy.
Are you Rio-bound, or heading anywhere else before we run out of summer? If so, check out the prep list below to make sure you're travel ready!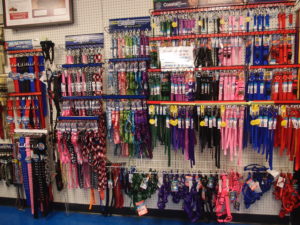 Vaccination Records- If your pet was vaccinated here, just ask us! We will be happy to print those records out for you! Also, if you need a replacement rabies tag, we can get you that we well for $10.
Identification Tag- No dog or dog owner plans to get lost but proper identification on your pet can be a life saver. Make sure that your pet has up to date phone numbers on their collar in case they get away!
Microchip- This is a permanent form of identification, so even if you are miles away from home and your pet gets picked up, your chances of being reunited with your pet is much higher! We offer microchip insertion as a walk in basis in our clinic! And in honor of Check the Chip Day (Monday Aug 15th) we will be giving a FREE bag of treats to anyone who comes in to check and see if their dog is microchipped and if they are not get $10 off microchips on that day!
Safety Restraint- Make sure that your dog is safe and sound when traveling.  We offer safety restraints for cars and airline safe carriers like the Voyager Comfort Carriers!
Food and Water- Make sure to bring along your pets food so that they wont' get an upset stomach while traveling. Also, make sure that you offer water as often as possible to prevent dehydration!
Bed and Crate- Don't leave home without your pet's favorite blankie or bed. Bring sheets too if your furry companion is accustomed to sleeping on the furniture, he/she won't leave any tell-tail signs. If your pet is used to being in a crate , then bring it along for a good nights sleep during your vacation.
Collar and Leash- Remember that taking Fido out of the car for bathroom breaks must include his collar being secured and him being leashed.  Don't forget the poop bags. A foreign territory brings unique smells that are oh so hard to resist, and your little darling can escape before you can say "Sit, Stay."
Anxiety Relief- Some pets are just not fans of traveling! We offer great over the counter solutions as well as prescriptions from the clinic (with a client-patient relationship). no need for your pet to suffer the entire trip!
Toys- Don't forget the toys! If you have a nervous Nellie when staying away from home, help ease his/her discomfort by bringing as many toys from home as you can. Familiar smells and chew toys will help calm even the most anxious pet.
Treats- Make sure to stock up on treats they are familiar with ad love so that you can help them have a pleasant experience overall and love traveling as much as you do!
Don't forget to check with airlines and hotels if you are planning on using them to check on their individual guidelines for pets!
XOXO,
Coco, Gold Medal for Cuteness